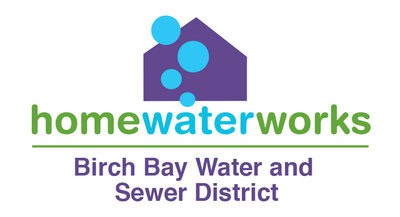 The Alliance for Water Efficiency partnered with The Home Depot Foundation to create an interactive website to give consumers the best and most relevant information about conserving water at home, and offers water saving tips and information about every major water-using fixture and appliance found in homes today.
The central feature of the Home Water Works website is the advance water calculator – a powerful and accurate tool for estimating where water is used in your home.  To explore the website and learn more about your water usage patterns click on the logo above.
Birch Bay Water and Sewer District is a participating member of the Alliance for Water Efficiency.