FUNCTION
To collect wastewater from individual users and transport collected wastewater to the Wastewater Treatment Plant (WWTP).
LATERAL/SIDE SEWER LINE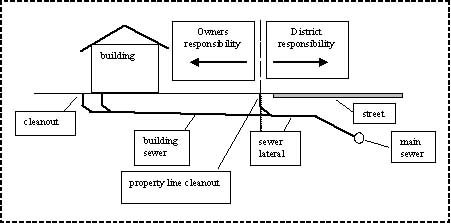 A lateral/side sewer line carries wastewater from an individual's home to the main sewer line.
MAIN SEWER LINE
A main sewer line carries the flow of wastewater from many lateral sewers.
PUMP STATIONS
Pump stations provide the energy that is necessary to keep the wastewater flowing through the main sewer lines and wastewater solids in suspension to prevent solids from settling in the pipes.
TREATMENT STEPS
Pre-Treatment – Removes materials that can be easily collected from raw wastewater (trash, paper, wood, kitchen refuse) through the screening process and grit chambers.
Primary Treatment – Sewage flows through large tanks called "primary clarifiers", which cause sludge to settle out while oil and grease rise to the surface and skimmed off.
Secondary Treatment – Breaks down the biological content of sewage derived from human waste, food waste, soap and detergent through an activated sludge process.
Disinfection – Treated wastewater is disinfected before it is discharged back into the environment.  The District uses ultraviolet light for disinfection, which is less harmful than other methods of disinfection such as chlorine and ozone.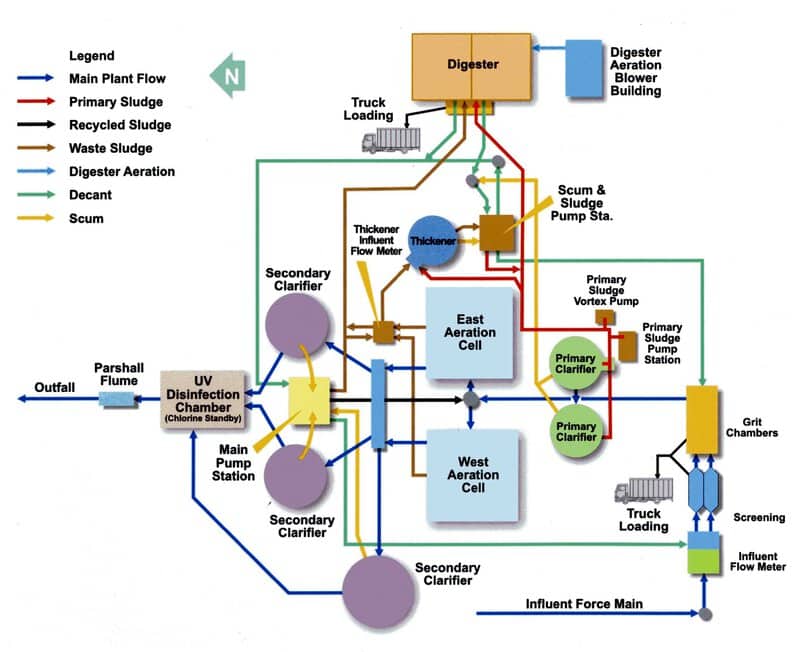 Diagram of District Wastewater Collection System
BBWSD Sewer Line Video Inspection –  Tree
Roots and Infiltration into sewer mains